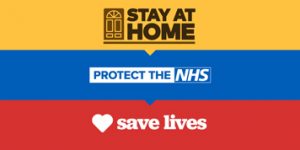 Disability North understand that this may be an anxious time for people in receipt of health & social care. We are also very aware of the impact the Coronavirus pandemic is having on our service-users and the wider community. In response, we have compiled the following relevant information and useful links which will be updated on a regular basis:
In addition, Disability North's Welfare Benefits and Direct Payment Service Teams continue to provide information and appointments over the phone. If you have any concerns please feel free to get in touch using the usual contact details.
For media inquiries regarding the impact Coronavirus is having on those in receipt of health and social care, please contact our CEO Dr Victoria Armstrong.
Mental Health Awareness Week
Mental health awareness week is between 18-24 May and in line with this year's theme of "kindness", Public Health England will be encouraging people to be kind to themselves by taking action to get a good sleep. We know that sleep has become a concern for lots of people in recent weeks and PHE are looking to help the public find ways to ensure they get the sleep they need.
For more information about Mental Health Awareness Week go to https://www.mentalhealth.org.uk/campaigns/mental-health-awareness-week