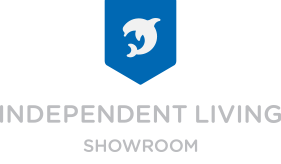 Our friendly, highly skilled and experienced team care about our customers. We want to provide the best solutions for your individual needs and circumstances.
We firmly believe that 'life doesn't stop' because of disability, age or illness. Our fully accessible showroom in Kingston Park, Newcastle (just around the corner from Tesco) is the largest of its kind in the North.
We are proud to showcase a wide range of mobility products from ramps and stairlifts to wet rooms and bath lifts for customers who want to experience and see products in-situ before they buy. We are also trusted suppliers for many of the most-respected and prestigious mobility brands such as Stannah, Otolift, Meditek and Osprey. Our service and support. We're not pushy. Our team will encourage you to try the products and carefully consider what your individual requirements are. We'll give our honest opinion, expert advice and practical suggestions too – but only if you want them. We offer value for money, quality products and services – to fit your needs not ours.
And our service doesn't stop when you sign on the dotted line. We're always here for further advice, guidance and support.
To see first hand the wide selection of our ranges, why not come along to the Independent Living Showroom for a free consultation? Or contact us to find out more about what we do and how we can help you.