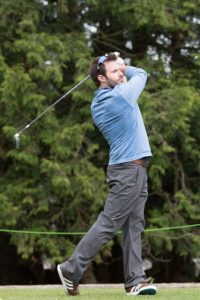 We are delighted to announce that the Disability North Golf Day 2018 will take place at Hexham Golf Club on Friday 18th May 2018.
Hexham is a traditional, parkland golf course with stunning views over the meeting of the North and South Tyne. It has regularly been listed as one of the best in the country.
We are looking for teams of four to compete in an 18-hole golf game. All participants will enjoy a breakfast roll, BBQ, hospitality and refreshments at a half-way house, breath-taking views of the Tyne Valley and the opportunity to win some fantastic prizes.
To find out more about taking part please click here: Disability North Golf Day 2018.