Latest News Article
15 hours per week
(To be arranged includes evenings and weekends)
 Newcastle Upon Tyne
 £13.00 per hour
 I am an independent and active 20-year-old university student, living at home with my family. I'm currently studying my 2nd year of a Sports Management degree at Northumbria University. My passions include a variety of sports and I regularly play football and work out at the gym most days. My genetic condition means that I will benefit from the support of a Personal Assistant, especially during (but not limited to) low light and dark conditions. I also would like to develop my independent living skills for the future.
I am an avid Newcastle United supporter, and the role would include watching football at a variety of venues, hopefully including St James's Park! I also play pool and attend the University Pool Club on a weekly basis. A personal assistant would also support me to attend the cinema, concerts, or other sports events either on a one-to-one basis or with a group of friends. Many of these happen at night or at weekends so this role requires a willingness to provide assistance outside of "office hours" but will guarantee some good events!
The other requirement of this role is to support me to develop independent living skills, including cooking and building my knowledge of household tasks. I enjoy cooking, and a personal assistant's role will be to support me to overcome challenges to be more independent.
Ideally, I'm looking for a personal assistant who can be flexible with offering support during evenings and weekends; enjoys being physically active, has a good sense humour, enjoys talking about sport and has a passion for social justice.
For further details  job description
This post is exempt under the Equality Act 2010 schedule 9 paragraphs 1 – 4.
At the time of starting their employment, the successful candidate must have permission to work in the U.K.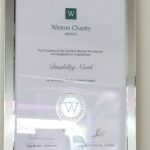 Disability North has had the impact of its current services and future ambitions recognized with its selection as a 2021 Weston Charity Awards winner. The award gives us the chance to invest in our future with a core grant of £6,500 from the Garfield Weston Foundation and ten months of strategic planning support from a team of four business and charity leaders, thanks to the leadership charity Pilotlight. We were chosen from 150 applicants, all of whom are frontline charities delivering youth, welfare, or community services in the North of England, the Midlands, and Wales.
Our CEO Dr. Victoria Armstrong said:
"We're exploring options to develop independent living apartments along with a new contemporary hub to host our activities that will further promote the welfare of disabled people in our region. We will benefit tremendously from external input as we embark on this business transformation."
In congratulating Disability North, Philippa Charles, director of the Garfield Weston Foundation said: "As the pandemic shifts, we are seeing an altered landscape for charities. Our selected charities have shown courage and resilience this year in delivering vital services in the face of uncertainty and growing need. This year, more than ever, the Foundation is helping charities shift gear by providing dedicated support for long-term planning."
Ed Mayo, chief executive of Pilotlight, the charity which is connecting Disability North with a team of coaches drawn from a range of businesses and other organizations said: "Disability North has been selected as a Weston Charity Award recipient on the strength of its ambitions and the openness of the leadership team to external perspectives. When we asked small charity leaders in the midst of a pandemic what help they needed from local people and business, two-thirds said they were actively seeking skilled pro bono support. Pilotlight's skilled volunteers have a proud record of helping Weston Charity Award winners to adapt services, diversify income and thrive into the future."
Disability North will be the first group of Weston Charity Award winners to embark upon a virtual-led model that includes a series of virtual coaching sessions over ten months with a hand-picked team of senior business and charity leaders along with some face-to-face meetings. Pilotlight's experience of moving online during the pandemic showed benefits including a reduced call on charity leaders' time. Pilotlight also hopes the virtual model will attract a bigger and more diverse group of business leaders to join as skilled volunteer coaches.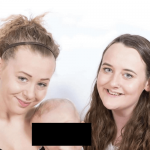 From the Disability News Service:
The sister of a disabled woman whose death was caused by widespread flaws in the benefits system has vowed to continue her family's fight for justice, after the Department for Work and Pensions (DWP) announced changes in response to the tragedy.
The Courts and Tribunals Judiciary has published DWP's response to a coroner's report that called earlier this year for urgent changes to the personal independence payment (PIP) system to avoid further deaths.
In January, assistant coroner Gordon Clow highlighted 28 separate "problems" with the administration of the PIP system that helped cause the death of 27-year-old Philippa Day (pictured, above left), from Nottingham.
It had taken Clow more than two hours to read out his conclusions and findings, after a nine-day inquest that uncovered multiple failings by both DWP and its private sector contractor Capita in the 11 months that led up to Philippa's death in October 2019.
He had concluded that flaws in the benefits system were "the predominant factor and the only acute factor" that led to her taking her own life.
And he issued what is known as a prevention of future deaths (PFD) report, which calls for action from organisations linked to a death to prevent further such tragedies.
The report was addressed to both DWP and its PIP contractor Capita.
Clow called for action to address concerns around the training of DWP call handlers; how information from calls was recorded; the sending of a misleading letter to Philippa; and the flaws in the system which prevented incorrect decisions about the assessment process from being changed fairly and easily.
All these flaws helped lead to her death, the coroner concluded in January.
Now DWP and Capita have responded to his PFD report, announcing a series of changes they have already made, and promising others that they will soon implement.
Although both organisations express condolences to Philippa's family in their responses, only Capita apologises for its mistakes, while DWP merely acknowledges "the tragic nature of this case" and says it is "determined to learn" from Philippa's death and "takes the Coroner's concerns very seriously".
Philippa's sister, Imogen, told Disability News Service yesterday (Wednesday) that the fight for justice – which includes a legal case against DWP and Capita for breaches of human rights and negligence – would continue.
She said: "I made a very sincere promise [to her sister, to secure justice for her if she died as a result of her PIP claim] and regardless of what that looks like, I have to carry that promise to the end.
"I still continue to take that promise very seriously."
She said this promise was about securing both "justice and accountability" at senior levels of DWP for what happened.
Part of the fight would be to change DWP's "culture of disbelieving claimants and the lack of empathy", which was "a huge problem" and had not been addressed in the PFD response, she said.
Imogen (pictured, above right) said she was pleased that some changes were being made because of the inquest and the PFD report, but she said it did not make her "feel any better" about DWP.
She contrasted the department's "very disappointing" behavior with that of Capita, which has agreed to a meeting with the family, has acknowledged its failings and has apologised.
She said: "Apologies are important because they admit and accept wrongdoing, and that's not what we have got here [from DWP]."
She said a meeting was important. "It's not going to bring her back but I still want to sit and talk about what happened, so it doesn't happen to other people.
"I want a meeting. I want to sit down and discuss why this happened. It is incredibly important to me and I am going to get it."
Among the changes it has made in response to the PFD report, DWP says it has improved mental health training for new staff working on PIP and employment and support allowance (ESA) claims; and is issuing new guidance to PIP and ESA staff on accurate note-making; and is improving the process of checking the quality of PIP and ESA decision-making.
It says it is also introducing a new way to pause the PIP process even if an assessment has been booked, to allow for additional information to be gathered or the type or location of the assessment to be altered.
Among other changes, DWP says it has made alterations to the "scripts" used by call handlers when dealing with new PIP claimants who may need extra support; and has improved guidance for case managers and call handlers in dealing with those who may need more support.
And it says it has changed the PIP computer system to ensure that a new "watermark" is shown on the first page of a claimant's records to show that that they have, or had, additional support needs.
In its own response to the coroner's PFD report, Capita says it is altering the way it deals with requests to change a PIP assessment route – for example a request for an assessment to be carried out in the claimant's home, rather than at an assessment centre – including pausing the claim while the request is being reviewed.
Among other changes, it says it is working with DWP to "further review the tone and language used in any written communications with Claimants", partly to ensure "that they do not cause any unnecessary distress, anxiety or upset" to those going through the PIP process.'
Originally published by John Pring 3/6/21 https://www.disabilitynewsservice.com/philippa-days-sister-pledges-to-continue-fight-for-justice-after-dwps-pip-changes/