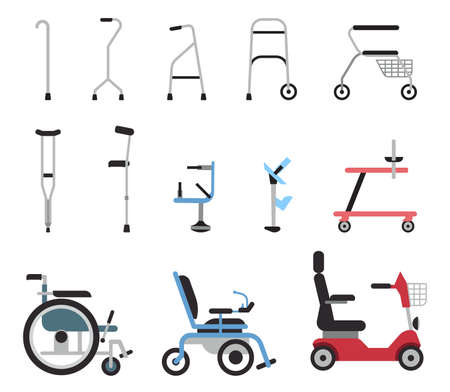 Disability North provide free advice and support on all aspects of independent living.
We can also advise on how to get grants towards equipment and where you can get equipment from.  All of our advice is free and unbiased.  You can book an appointment to come along to try a piece of equipment to ensure it suits your individual needs, before you purchase anything from a supplier.
Disability North also coordinate a second-hand for people looking to sell or buy equipment, click here to take a look!
Local Equipment Suppliers for Older and Disabled People
For a list of local suppliers please download the following document: Local Suppliers of equipment
Please note that inclusion in these listings does not imply any recommendation from Disability North. We have created this list based on trust by the companies and client recommendation.  This list is for information only and does not imply any preferences. All information is given without legal responsibility.
This is not an exhaustive list. Please check in the local press and Yellow Pages under 'Disability Information' and 'Mobility & Access Equipment/Vehicles'
For contacts for Bathroom, Kitchen and Home Improvement Companies  please download the following document: Suppliers-builders-designers (bathroomshowerskitchensramps)
For Stairlift contacts please use the following list: Contacts for stairlifts
You should always receive a friendly and courteous service without any undue pressure from the salesperson/company. We welcome feedback from clients and if negative feedback is received we will freely consider removing a company from the list. We do suggest that you contact more than 1 company as equipment availability, styles and prices can vary vastly.
For further information please contact Disability North. Tel: 0191 2840480 Fax: 0191 2130910 Text Direct 18001 1019 2840480 or Email keithmoore@disabilitynorth.org.uk