Latest News Article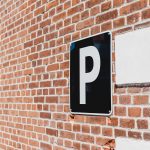 The following is our joint response with Different North East to Newcastle's Off-Street Parking Order which has been sent to the Council for their consultation (see https://www.newcastle.gov.uk/offstreetparkingplacesorder2020?utm_source=Twitter&utm_medium=social&utm_campaign=SocialSignIn&utm_content=Coronavirus)
Difference North East is a charity promoting equality for disabled people across our region. Disability North is a charity promoting inclusion, independence and choice for disabled people across our region. Both charities are run by disabled people, for disabled people.
We are opposed to the planned changes of Newcastle's Off-Street Parking Order, in particular the plan to remove the concessionary free parking for blue badge holders and increasing the annual charge for Shopmobility.
Both organisations have carried out consultation with disabled people in the Newcastle area. Our opposition to this is based on the following:
Disabled people across our region face increased financial pressures following a decade of austerity and the COVID-19 crisis. The combined impact has been devastating and disproportionate, as evidenced by numerous Government reports and data from the ONS. Unlike other benefits, disability benefits have not been increased to help with the additional pressures of the current crisis.  We do not feel that adding further financial burden onto disabled people at this time is an appropriate course of action.
For many disabled people, the ability to use a car and get a parking space is a vital factor in maintaining their independence and their ability to access essential services and support. Many already use their disability benefits in order to achieve this.
We do not believe that this proposal is in line with the City Council's Public Sector Equality Duty under the Equality Act (2010) due to the disproportionate detrimental impact on disabled people. To this end, we would respectfully ask for a copy of the Council's equality impact assessment prior to any change being introduced.
Please note some of the comments we received which illustrate our opposition-
"It is exceptionally short sighted, particularly on the premise that it is physical mobility that is the only barrier. I wonder how parents of severe ASD children feel about this, little people with ASD can be exceptional challenging and may need shop mobility services to be able to shop safely. It seems to be ok to disadvantage the people who are already disadvantaged in the name of cuts. A low blow."
"This will cause Financial #hardship, and is a  lack of #equality and erosion of rights, it feels like discrimination and unlawful"
"That is disgusting. I'm reliant on my car, and can't walk far. Without free parking I'm restricted to certain areas."
"Surely if there is a problem with demand they should be creating more, not introducing a policy that creates further discrimination?"
In addition to these objections, we would like to ask that the Off-Site Parking Order protects or increases the number of spaces available for blue badge holders, and that there is adequate enforcement to ensure their availability for use by those people who need them.
Regards
Richard Boggie                                                                                                                          Victoria Armstrong
Development Manager, Difference North East                                                                 Chief Executive, Disability North
E: Richard@differencenortheast.org.uk                                                                             E: victoriaarmstrong@disabilitynorth.org.uk
M: 07498 317352                                                                                                                      T: 0191 2840480
T: @differencenorth
F: www.facebook.com/DifferenceNorth                                                                            Registered Charity Number 514733
Registered charity number 1170789
Patron: Baroness Tanni Grey-Thompson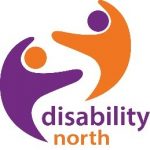 In light of the government's announcement of a second Lockdown, Disability North will be closed to the public. From Thursday 5th November no further appointments will be made to visit the building.
However, our key services will continue to operate and we are happy to help you by phone on 0191 284 0480, and email reception@disabilitynorth.org.uk
Our shop Liveasy will not be accepting visitors during this time. To contact Liveasy ring 0191 213 0251 or email kirsty@liveasy.co.uk
Thank you for your kindness and consideration at this difficult time.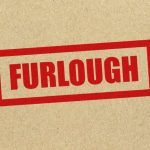 Job retention Scheme ('furlough') ends 31 Oct 20 and is replaced by the Job Support Scheme from 1 Nov 20, which was 'extended/upgraded' by the gov on 22 Oct from the original plan. There are two kinds of Job Support Scheme depending on whether you are employed by a business which is open ('JSS Open') or has been forced to close due to coronavirus ('JSS Closed'). Both initially run for 6 months. See gov guidance and Money Saving Expert for further information.