Latest News Article
This free to attend three half day course will cover the following areas;
• Overview of what Social Care is.
• Introduction to the main models of Disability.
• What Personalisation is, how it has become part of Social Care Policy and where the role of a Personal Assistant fits in.
• What the role of a Personal Assistant is, the skills and values that Direct Payment employers want and an understanding of 'Person Centred Care'.
• Equality and Diversity in relation to disability.
• An understanding of safeguarding, signs of abuse and what to do if abuse is suspected.
• Health and Safety from an employee's perspective.
• Some of the issues to consider when applying for Personal Assistant Roles and once in the role of Personal Assistant
To find out more and book your place please click on the following link: Introducing the role of a Personal Assistant in Health and Social Care 
Introducing the role of a Personal Assistant in Health and Social Care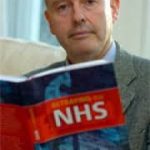 We are delighted to announce the Michael Mandelstam course Manual Handling Law and Practice.
The course provides an update and overview on manual handling law and practice, it is inter-active and illustrates the law throughout with case studies. The course includes the following:
Overview of relevant law, including Health And Safety At Work (e.g. Manual Handling Regulations), Care Act, NHS Act, Human Rights Act, Mental Capacity Act, Common Law of Negligence.
General update on manual handling case law.
Balancing needs under welfare legislation with staff safety under Health and Safety at Work legislation.
Implications of single-handed care (including legal, financial and welfare implications).
Informal carers and manual handling.
Safeguarding and manual handling.
Capacitated risk taking in manual handling by service users, including direct payments.
The course takes place on 29 November 2018 at Disability North and the cost to attend is £110 (plus vat).
To find out more about the course and access a booking form please click on the following link: Training Course Details.
Disability North invite you to our Annual General Meeting (AGM) and light lunch on Monday 3rd December from 10am to 1pm at MEA House in Newcastle. This year we are holding our AGM on the same date as the UN's "International Day of persons with disabilities".
Our theme for the event is independence and we look forward to welcoming you to join in the discussion and listen to news about initiatives taking place across the region which will impact on the lives of disabled people. Including the launch of Disability North's online Independence Directory, hearing from our research partner at Open Lab on peer support and self-directed support, enjoying some of the films we made for the Great Exhibition of the North, along with discussion about the future direction of Disability North.
The full agenda for the day will be published in the coming months, but we would hate for you to miss out. You can book your place in advance by clicking on the following link: Disability North AGM.