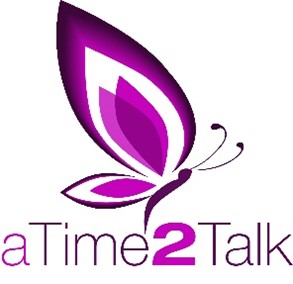 A Time 2 Talk provides emotional wellbeing support to anyone who is affected by a condition that can result in lifestyle changes for themselves, a parent, their child, a family member or a friend.  Conditions such as Dementia, Parkinson's, sight loss or another physical or neurological ailment.
Our counsellors are all qualified to at least BA level and use a Person Centred approach, they will also introduce other therapies that would enhance the counselling experience and benefit the person who is engaging in improving their emotional wellbeing.  Therapies such as imagery, play, NLP or coaching.
Our service is confidential and client focused, we also have a Listening service, this enables anyone who is accessing A Time 2 Talk to bring along a trusted friend or family member to the meeting with the counsellor, this is not true counselling, but still takes place in a confidential setting.  The meeting allows anyone to come along if they feel nervous, and the counsellor will help them to discuss how they are feeling with the person they trust present.
Before any counselling takes place we will complete an assessment, this helps the client to decide if they are ready to engage in counselling or the listening service.
We are currently completing all our sessions via Zoom, and are still taking referrals for when we are able to start meeting people face to face again.
Please contact us on 07538 891 325 or email at atime2talk@hotmail.com for any further information.  www.atime2talk.co.uk