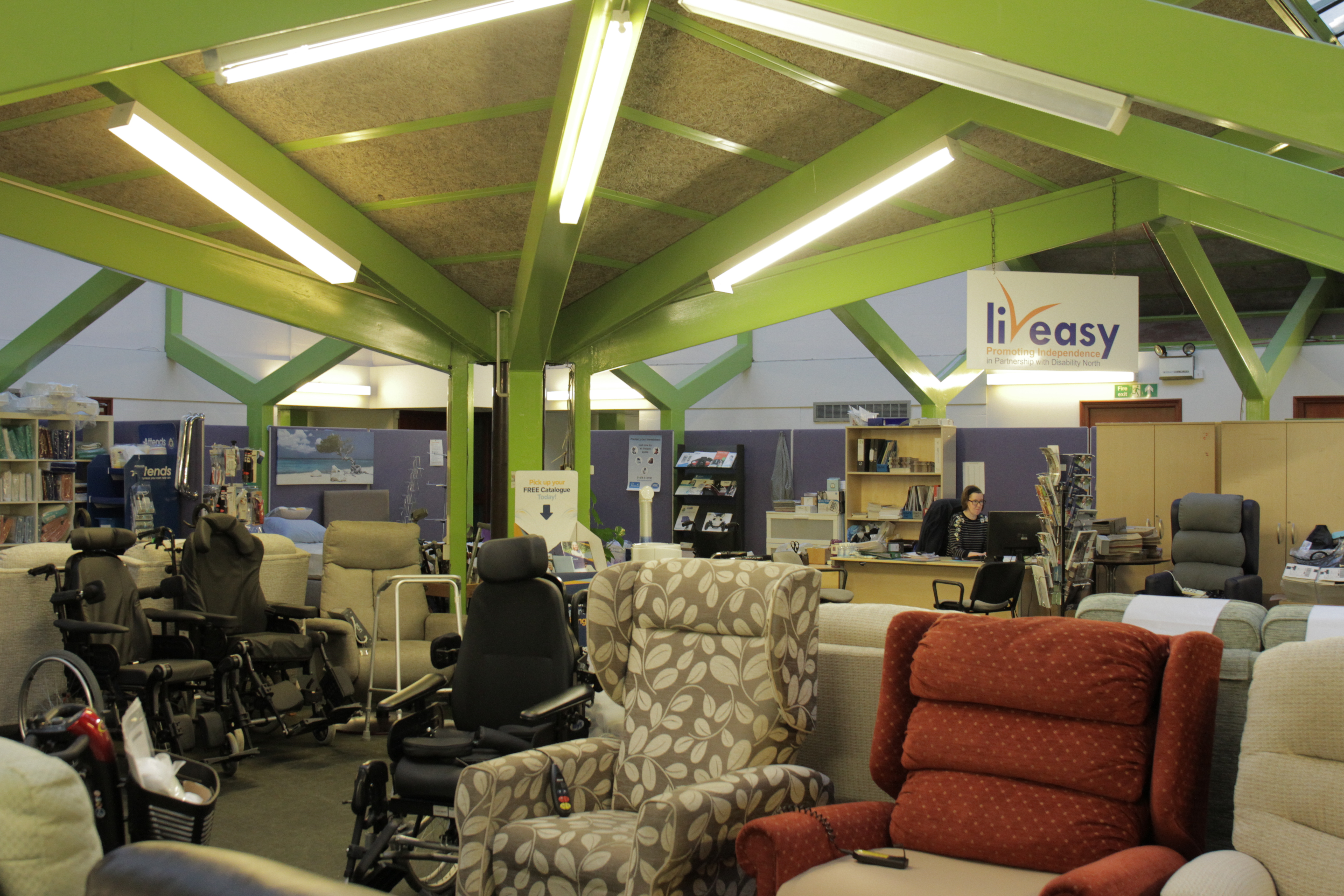 Liveasy in an independent retailer, supplying living and mobility equipment in the north-east, at affordable prices.
We work alongside the NHS, public sector, and charitable organisations. We ensure customers purchase the right equipment for their needs, and understand how to use it effectively.
Although we specialise in rise/recliner chairs, we also sell beds, mobility aids, footwear, incontinence aids, and small aids for independent living.
Our goal is to provide customers with an outstanding product range combined with exceptional value for money and a reliable, friendly service.
 To contact Liveasy please use the details below.
Tel: 0191 213 0251
Fax: 0191 213 0910
E-mail: kirsty@liveasy.co.uk
When visiting for your appointment, please be mindful to bring a mask.