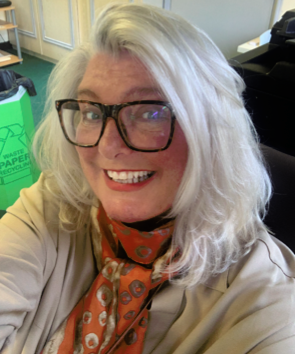 This Q&A session is with one of our amazing receptionists, Dawn. She is the smiling face of Disability North in the mornings!
What is your role at Disability North and how long have you worked here?
I work on reception and I have been here 6 years.
Can you describe at average day at work for you?
I open and set-up the reception area and deal with emails and phone calls. I deal with customers using the shop and other people who are coming to use the training facilities. I also take messages and calls for our tenants, including Age UK, A Time 2 Talk, and Kare Plus. I deal with booking the demo area etc .
What's your favourite thing about your job?
Meeting people and being as helpful as I can possibly be.
What are you most proud to have achieved in your job?
6 years ago, I had never used a computer, just for ordering shopping! I now have a better knowledge of people with disabilities. I did not realise that there are so many vulnerable people needing assistance, and I truly enjoy my job; it gives me a purpose to get up in the morning and every day is different.
What's one thing you wish people knew about the people you work with?
How dedicated and kind everyone is, nothing is too much .