Life Science Centre (or 'Life) is based near Central Station in Newcastle. It is a space for learning and fun, with hands-on exhibitions, a planetarium, practical laboratories, sensory activities and creativity too. The centre welcomes thousands of visitors every year, from schools, to tourists to families. It is a fantastic resource.
David Jones is the Community Liaison Manager at Life. David has been working with a variety of organisations in the north east to make Life Science Centre as accessible as possible.
The facilities at Life are user-led. There have been some extremely positive steps taken to not only be accessible to people with neurodiversity, but also to empower visitors to be themselves. The whole centre is wheelchair accessible, with accessible toilets and changing spaces, and adjustable height tables in practical areas. Life has replaced the squeaky laminate for noise-suppressed flooring. There is also a packed lunch area, so visitors can bring their own food to enjoy at the centre.
There are sensory bags available for a £20 refundable deposit, containing ear defenders, a laminated list of contents and a laminated visitor guide. The guide provides warnings for areas which may have flashing lights or sudden noises. There are also a variety of fidget toys to provide soothing distraction when needed.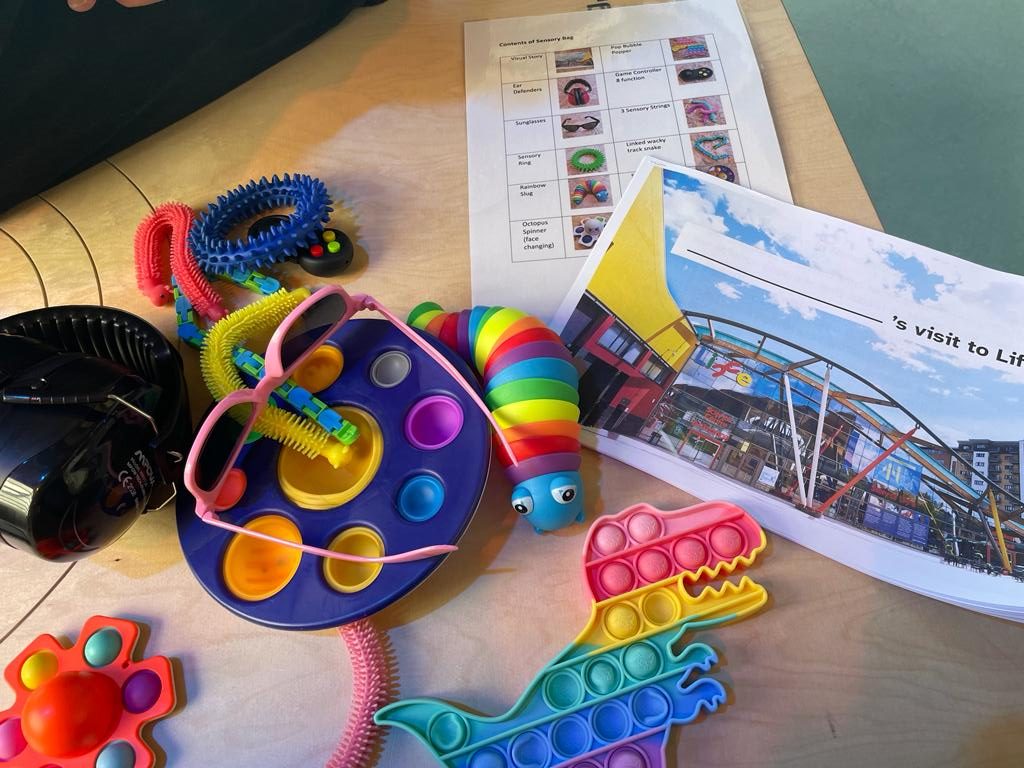 One of the most successful projects they have launched are 'Relaxed Sundays'. Every second Sunday of the month, all loud installations and those with flashing lights are turned off. There is a limited number of entries to ensure the centre doesn't become crowded. The planetarium is left with the door open, so people can enjoy the show from the doorway, or leave if they need to.
David Jones has done a huge amount of work with North East Autism Society, and following this work, he asked for our help to find some families with children to test out Relaxed Sunday. One of the families stayed on and spent a day at Life and they gave this feedback:
"On arrival we were given all the information we needed, including the guide which highlighted noise, light and smell areas throughout the museum. This was a great idea and I'm sure will be very welcomed by lots of parent carers.
The range of activities was fantastic and kept both of my sons who are 5 and 8, one of whom finds it very difficult to engage for long periods of time was fully engrossed in all of the activities and we spent over 3 1/2 hours at the museum, I think we could've even spent longer if the café was open or we'd thought to bring a packed lunch.
The thought that has gone into the relaxed sessions didn't go unnoticed and it was really refreshing to be able to attend a venue where we felt our boys were in a safe environment and didn't have to 'risk asses', even down to the finer things such as having hand dryers switched off and paper towels on hand, it was very much appreciated. My husband and I even managed to get involved with some of the exhibits, which is a rarity!"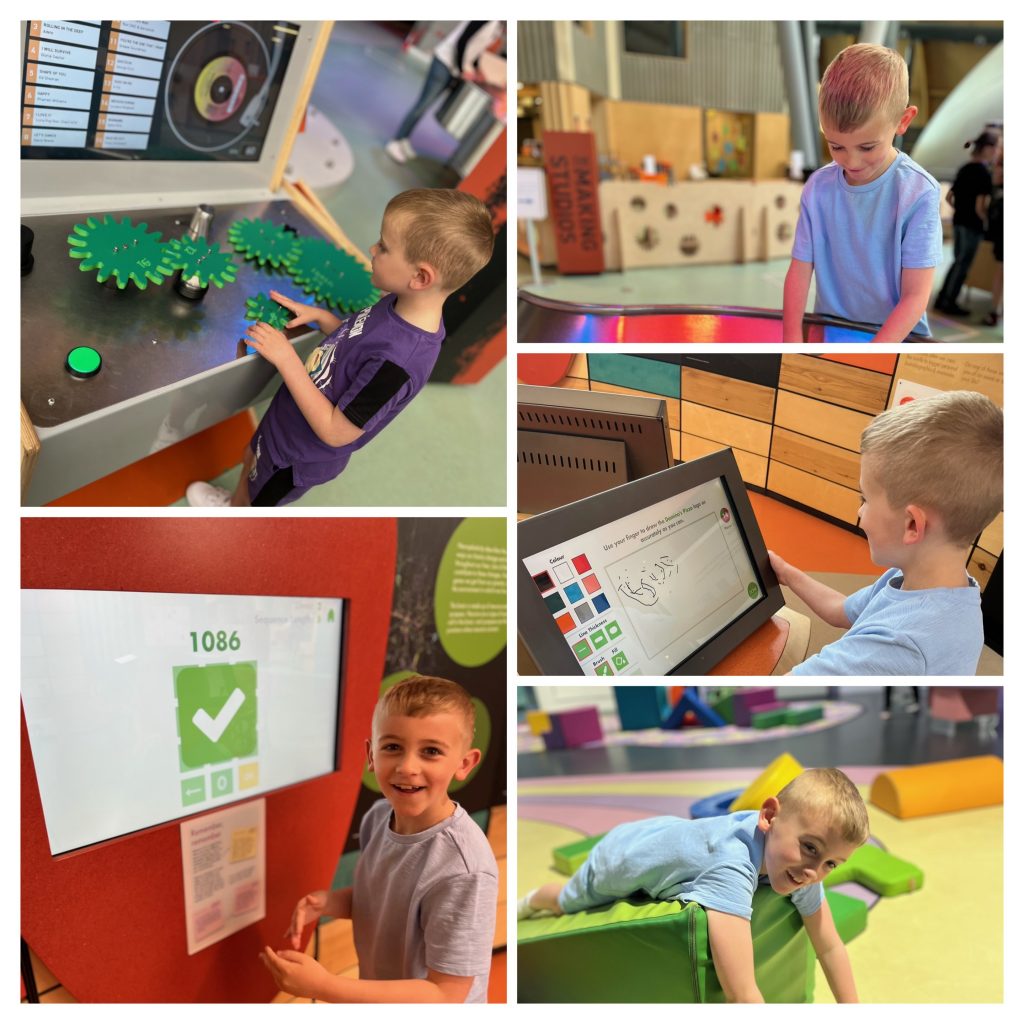 There is nothing like proper user-led training with people who encounter the barriers and can give feedback and solutions on how things can be inclusive. As David says- there is always more learning- but the work they have done so far is fantastic.
We were delighted to help Life. Helping arts and culture venues with accessibility is something we are always happy to do. From connecting with families from our network, to accessibly workshops by Angie (who has just refreshed her access audit training), we love to work with local venues and workspaces. We're currently working with Family Explorers, and we're looking forward to seeing that progress.
For more details about visiting   Life please check out the website: www.life.org.uk.
Some neurodivergent visitors find it helpful to be able to prepare for their visit. There is a Visual Story included in the Sensory Bag, but this is also available on the website. Here is the link to the present Visual Story, which is regularly updated to reflect the changing offer within Life: https://www.life.org.uk/app/uploads/2023/07/Life-Science-Centre-Visual-Story.pdf