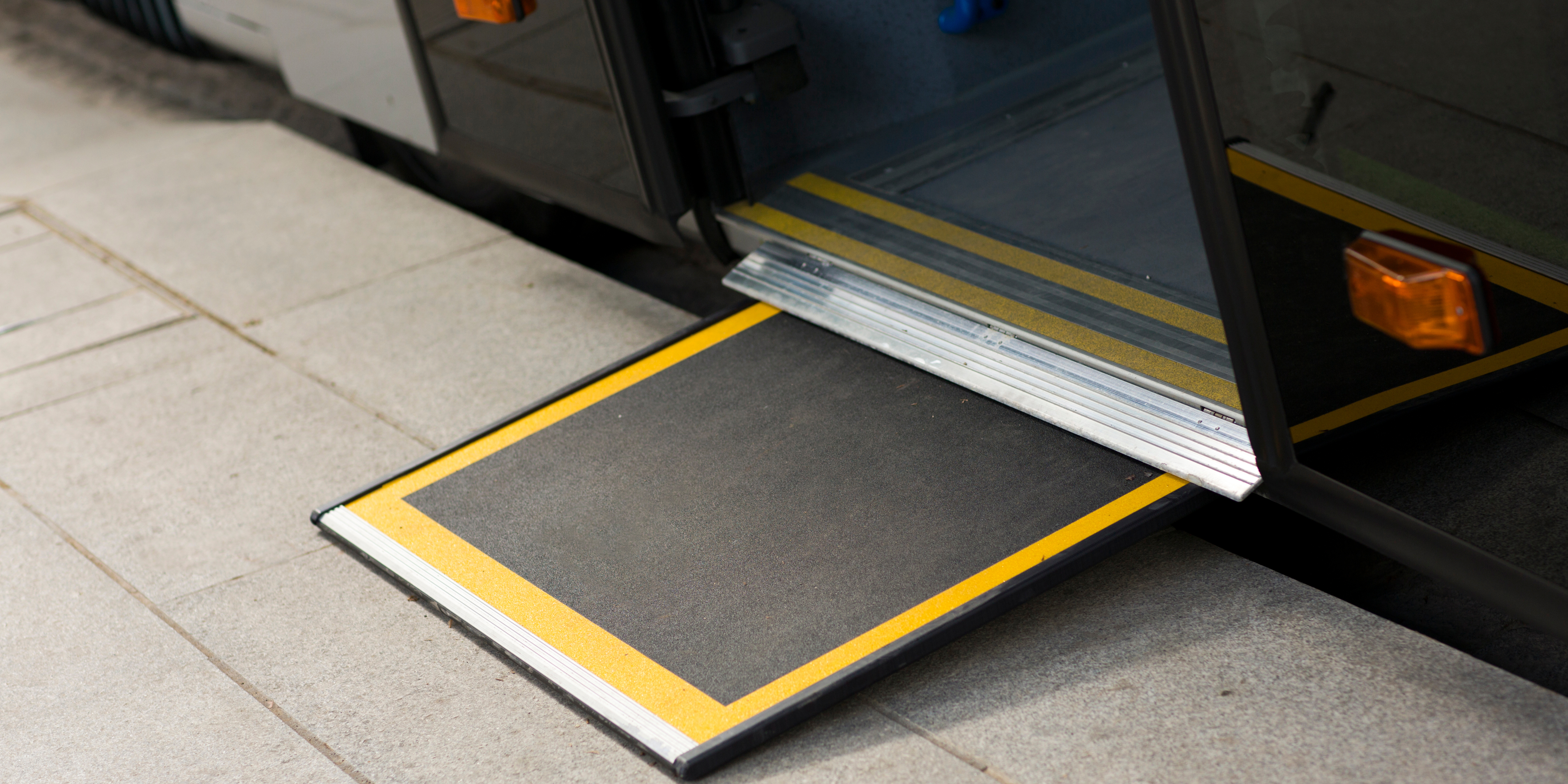 A member of our network wrote about their experiences of travelling by bus
As the clock strikes 5pm, I log off my computer, put the blinds down and lock the office door behind me. The rain is coming down, so I put my hood up, ask my PA to cover the back of my chair as I pop the little protective bag over my driver control. We join the buzz of many other people leaving work and rushing
through Newcastle to get into the train station or a dry space at the bus stop.

Even though it's chucking it down, the short walk to the bus stop is quite motivating. I have had a good day at work and am part of a community of people all traveling together, rather than individually in their own cars. We are all doing our bit to support the clean air zone in the city centre and wider
environmental impact caused by too many vehicles on our roads. I reach a packed bus stop… where people obviously recognise that carrying an umbrella and driving a powered wheelchair is a tricky task… so they kindly make a space under the bus stop.

We don't have long to wait as the first of three possible buses comes around the corner, which will take me very close to my front door. I join the flow of people queuing to travel. The public step aside and signal to the driver to pop the ramp down first as they are happy to wait. The driver continues to avoid
eye contact with me, encouraging people to come forward. Then there is just me and my PA left on the stop. The driver is forced to look at me and mumbles the bus is full… There are people actively moving bags and prams to create a space, but the driver closes the door and drives away.
This would be bad if it happened once, but the record is five separate buses, with five separate drivers on the same rainy evening. This is not just a one off event but has happened several time… My 20 minute commute becomes 2 hours with no justification given.

I began to wonder why this happened. It wasn't about the physical accessibility of the bus, because this investment has already been made. I asked my disabled friends and colleagues for their thoughts and to my amazement, we all had similar stories… Two 'sober female' wheelchair users not being allowed on the bus together at 11.30pm at night, even when the bus was empty! Drivers saying they had medical issues, meaning they couldn't put the ramp down! Friends who use a walking aid, being refused access because
there is already 'a wheelchair on' and colleagues who have a visual impairment being grabbed and placed in their seat.
Lots of people have told me I should complain… yes, I know I should but in the 25 years I have worked in the disability field, 'public transport' has always been a hot topic for improvement. I honestly thought things would be different in 2023, but we still have a long way to go to achieve inclusion and its easy to
become a bit despondent about change. That said… there are far more excellent friendly, jolly, compassionate, sensible drivers out there, than the ones who have influenced my decision to leave my job in the city centre.
I am going to miss the city centre vibe and feel sad about the environmental impact of my travel, but the fear of discrimination, cold and rain on my commute to work has stopped me doing what most people do without even thinking about it.